King's Lynn incinerator: Council wants land for starter units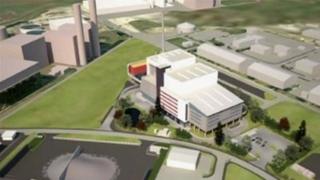 A borough council that fought against a waste incinerator is now hoping to buy the land where it was due to be built.
Norfolk County Council has abandoned the £500m project in King's Lynn at a cost of nearly £30m.
An independent inquiry is to look into the terminated contract for the incinerator at The Willows.
However, West Norfolk Borough Council said it believed that planning permission could still be given for the site.
Council leader Nick Daubney said that the land could be better used for business starter units or industrial buildings.
The project had faced widespread opposition from MPs, local councils and residents. Cory Wheelabrator, the consortium behind the project, said it was extremely disappointed at the outcome.