Norfolk and Suffolk mental health patients sent away for treatment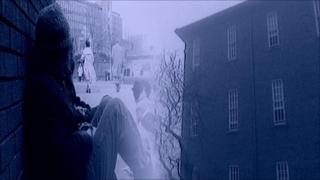 A mental health trust has sent 34 patients to other parts of England for treatment recently because beds are not available locally.
Demand for services from Norfolk and Suffolk Foundation Trust is growing but cuts of £40m must be made by 2018.
Operations director Cathy Chapman said moving patients outside the area would be phased out over the next 12 months.
Terry Skyrme, from the trust's crisis team, said cutting staff and closing beds could put patients at risk.
He said the trust had nearly 300 unallocated cases and keeping up with demand with fewer staff creates pressures.
'Increased stress'
Mr Skyrme said: "Norwich patients are being sent for treatment to King's Lynn or Great Yarmouth.
"Others are being sent as far away as Bradford, Dorking and Weston super Mare. This increases stress and risk for the patients as they are away from their families and support services.
"We cannot be sure they are getting the right treatment.
"Also, patients using a new centralised call centre often have to say the same thing to several people to get access to treatment.
"In the past a GP knew about the patient's condition and access to service was easier."
The local clinical commissioning group said it was trying to restore the link with GPs and aimed to allocate more resources, but this meant other parts of the NHS in the county would suffer cuts.
Following the merger of mental health services in Norfolk and Suffolk in 2012, the new NHS trust is undergoing a "radical redesign" to save £40m over four years by cutting staff, beds and services.
Ms Chapman admitted this was bringing pressures and 21 patients had been sent out of the county for treatment in February and 13 last month.
"We have to deal with patients in crisis with fewer staff but we are now changing systems so as not to have to use providers outside the area.
"Those who are sent to outside providers are often brought back within a week or two unless this is unavoidable for clinical reasons."