Holt malicious letters investigated by Norfolk Police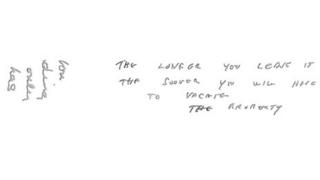 A spate of malicious letters sent to people in and around a Norfolk town is being investigated by police.
About 15 letters have been sent to homes in Holt and surrounding villages over the past 12 months, said police.
The letters "usually take the form of an anonymous handwritten letter... often containing malicious content", said a Norfolk Police spokeswoman.
Police have released a photograph of one of the letters. Anyone with information is asked to call police.
The letter released says: "The longer you leave it the sooner you will have to vacate the property."
PC Anna Rooke said: "These letters have been sent to a range of different addresses over the past year.
"We have slowly continued to receive reports of them arriving either by people bringing them into the station or via our community police surgeries in the area.
"We are asking anyone who may have received something like this in Holt or the surrounding villages to come forward."