Norwich child abuse inquiry police charge woman with rapes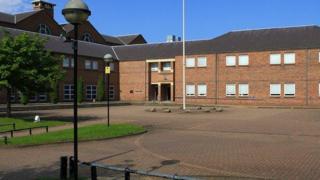 A woman has appeared in court accused of raping and abusing children.
The 33-year-old from Norwich, was charged with 24 offences on Friday night and appeared before the city's magistrates.
The charges relate to five victims under the age of 13 and are alleged to have happened between 2004 and 2010.
She faces five counts of child cruelty, four rapes and related offences. She was released on bail and is due before Norwich Crown Court on 27 June.
The woman is the ninth person to be charged in connection with the child abuse investigation.
Eight people were charged in connection with the case in February 2014. They are all on conditional bail to appear at Norwich Crown Court at a future date.