Norfolk schools Ofsted inspection concerns raised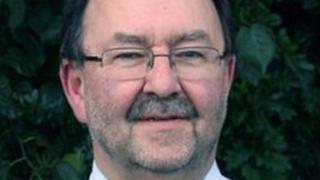 Norfolk County Council has raised concerns with Ofsted after reports that the education watchdog may force it to work with independent partners.
Inspectors have returned to Norfolk after finding last year many children were being denied a "decent education".
The Guardian reported that Ofsted may order the council to work with a trust.
James Joyce, the council's chairman of children's services, said he had raised concerns, but Ofsted said it had not prejudged the inspection's outcome.
Ofsted's new inspection of Norfolk's schools began this week.
An article in The Guardian says an "intriguing rumour suggests a verdict (for the inspection) has already been prepared, with Norfolk to be ordered to work with three 'partner' bodies in its school improvement drive".
'Tone and timing'
It said one of the partners could be the Inspiration Trust, which runs a number of free schools and academies across Norfolk.
Mr Joyce, a Liberal Democrat, said he was worried about the newspaper report.
"I was extremely concerned by the tone and timing," he said.
"It is essential that all inspections are carried out with total integrity. If there is any suggestion a determination has been decided in advance, that is unfair.
"I have raised this formally with Ofsted."
An Ofsted spokesman said: "We refute any suggestion that Ofsted has pre-judged the outcome of the Norfolk local authority school improvement inspection. Her Majesty's Inspectors carry out inspections with integrity.
"The judgements made will be subjected to a robust quality assurance and we will report without fear or favour."
A spokesman for the Inspiration Trust said these were just rumours in the newspaper and that he did know "anything about it".