European eagle owl Sam believed stolen from Fakenham garden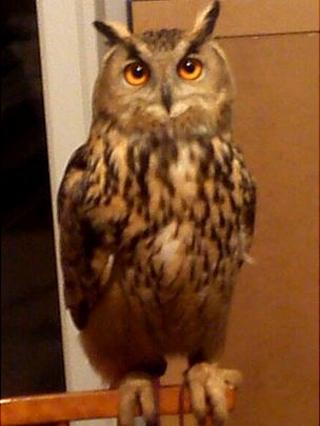 People are being urged to keep an "eagle eye" out for a bird of prey stolen from the back garden of a home in Norfolk.
Sam, a European eagle owl, has gone missing from the Fakenham area.
The bird was stolen from a property in Tunn Street sometime between 03:00 BST and 08:45 BST on Friday.
The owl, brown in colour and fully grown, has been with its owner for a year but may have flown a considerable distance if set free, police said.
According to falconry experts the European eagle owl is the most ferocious animal of its type.
It normally lives in mountainous areas or on cliffs and feeds on rabbit and hare. It is even known to snatch foxes and small deer.