Robert Snodgrass fined for failure to give details to police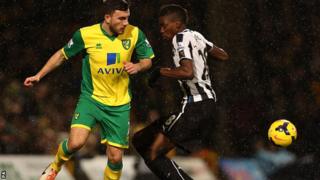 Scotland international winger Robert Snodgrass has been fined £600 for failing to give his details to police.
The Hull City player, 26, was charged with failing to give information to officers after a road camera clocked his BMW going over a 30mph speed limit.
Norwich magistrates fined him £600 and ordered him to pay £85 court costs and a £60 victim surcharge.
Snodgrass, who left Norwich City in the summer, was given six penalty points but had a speeding charge dropped.
He signed to Hull City in a deal said to be worth more than £6m, having joined the Canaries from Leeds United in 2012.
He has won 15 international caps, scoring three times for his country.