Norfolk police plea over 'silly' 999 calls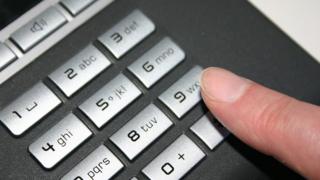 Ringing 999 for a lift after missing a bus or train has been one of the most common "inappropriate" calls received by police in Norfolk.
They have released a fresh warning to remind people to only dial the number with a genuine emergency.
Requests for the nearest late night chemists are in the force's top five list of nuisance calls too.
Norfolk police control room manager Ch Insp Chris Harvey said the calls "can put other people's lives at risk".
A report of a rat in a shower was also one of the time-wasting calls recently received by the force's 999 operators.
Its control room normally receives more than 60,000 calls in July and August.
"People should only call 999 if there is a direct and immediate threat to life or property or if a crime is in progress," said Ch Insp Chris Harvey.
Norfolk police will tweet from their control room on Friday between 18:00 and 23:00 BST with examples of how people misuse 999.