Norfolk County Council faces £17.5m shortfall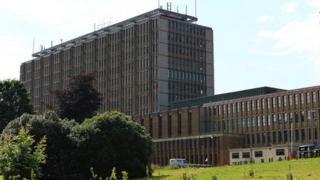 The anticipated shortfall in the Norfolk County Council budget for 2015/16 has increased from £3.8m to £17.5m, a committee has reported.
The council's budget is £308m but more cash was needed to fund services as the government had cut grants.
The first increase in council tax for five years was being considered to fund particular critical activities.
Purchasing is to be reviewed and better ways of working are to be explored to save money, the report said.
The council is to discuss potential cuts and income generation schemes at committee meetings open to the public to increase participation.
This consultation would continue up to December, it said.
The policy and resources committee report expressed concern over grants cuts and in particular a £2.7m cut to the government's education funding at a time when the county was working to increase standards.
'More willing'
The report assumed a £15m NHS allocation for adult social care prevention services would still be made but it warned austerity measures would last at least five years.
Council leader George Nobbs said: "We are continually given more duties and functions to perform, with less and less money to do so.
"The £17.5m potential shortfall next year represents our best estimate of what we need to find."
He said he appreciated many members had been elected on a no council tax increase ticket but it was time to consider proposing a rise to fund some critical services.
"Obviously children's services comes to mind, but people will have their own priorities.
"I believe the public may now be more willing to consider this than we give them credit for," he added.
The report will be considered at a meeting on 5 September.
The council is run by an alliance of Labour, Lib Dems and UKIP.