Katja Livsey Achievement Fund launched by mother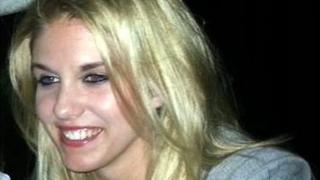 The mother of a 19-year-old woman killed in a road accident will launch a fund in her memory this month to help students at her old school.
An inquest heard on Tuesday that Katja Livsey died when she crashed her car on the B1149 at Corpusty, near Holt, Norfolk, on 16 November.
Her mother Hilary said she wanted to help students at Reepham College achieve "as much as Katja".
Her daughter was due to start studying to be a doctor in Liverpool this year.
Norfolk coroner Jacqueline Lake recorded a verdict of death by road traffic accident and said Katja died of multiple injuries.
'Devastated'
The inquest heard Miss Livsey's Fiat car's wheels came off the edge of the road and she appeared to lose control before she swerved into the path of an on-coming Skoda.
Mrs Lake said there was nothing the Skoda driver could have done.
After the inquest her mother said she was "devastated" by the loss of Katja, who lived at Station Road, Reepham.
"I feel that my world has come to an end in many ways," said Mrs Livsey.
"It feels that no time at all has gone by since 16 November - it's still that day for me now."
"The only thing I want is Katja but that is not going to happen."
Together with Katja's boyfriend Jimmi Cubitt, Mrs Livsey has set up the award, which has already raised £6,000.
The fund will be available from this month to help students attend university open days and prepare for admission interviews.
"Jimmi and I look forward to working with students and helping these students achieve as much as Katja achieved because she worked so very, very hard and got into Liverpool medicine school, which is an outstanding achievement for my girl."