Norfolk Chamber of Commerce accountant jailed for three years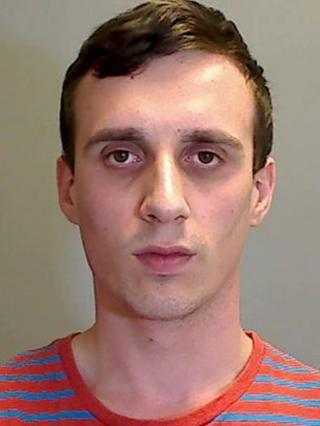 A 22-year-old accountant has been jailed for three years after admitting stealing £328,500 from his employer.
Alexander Dickerson, of Davidson Road, Norwich, admitted defrauding Norfolk Chamber of Commerce between December 2012 and March 2014.
He first took £7,000 for a payday loan but then took more to fund gambling, holidays and an Audi A3 car which cost £12,000.
Dickerson admitted fraud by abuse of position at Norwich Crown Court.
He joined Norfolk Chamber of Commerce in July 2012 as an assistant accountant to the financial director who left soon after, leaving him responsible for preparing accounts under supervision.
In March 2014, Barclays Bank told the Chamber of Commerce payments were being returned and an audit revealed cheques and online transfers to Dickerson's account.
He admitted the offences and said he began to take the money to repay an initial loan of £7,000 from a payday finance firm.
He gambled in a bid to win back what he had stolen but continued to take money without making any repayments.
The stolen cash went on his general lifestyle, holidays, eating out and the £12,000 car.
Caroline Williams, chief executive of Norfolk Chamber of Commerce, said: "Alex initially showed promise but unfortunately he abused his position and went to great lengths to cover his tracks.
"With the assistance of external advisers we have now reviewed every part of our procedures."