Norman Lamb reveals Liberal Democrat leadership ambition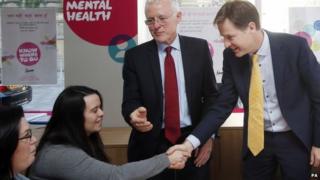 North Norfolk MP Norman Lamb has given his "first clear signal" that he wants to become leader of the Liberal Democrats.
The care minister told BBC Radio 4's Today programme he had not "ruled out standing for the leadership".
But he said he would not seek to take over until Nick Clegg had stood down.
Deborah McGurran, BBC political editor for the East, said: "This is the first clear signal we have had that he is interested in leading the party."
Mr Lamb's comment came on the final day of the party's conference in Glasgow.
He said: "I absolutely don't want to replace Nick Clegg.
"When he stands down, I haven't ruled out standing for the leadership myself."
Mr Lamb was elected as an MP for North Norfolk in 2001 and became chief parliamentary and political adviser to the coalition's Deputy Prime Minister in 2010.
He was appointed care minister at the Department of Health in 2012.