Norwich city NHS walk-in centre to move to office block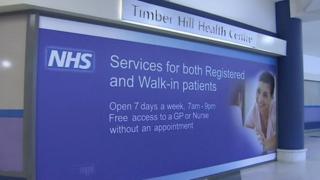 An NHS walk-in medical centre, which treats thousands of patients, is to move to an office block.
The city's Castle Mall wants to replace the Timber Hill walk-in centre with restaurants and had offered its owners a new area in the building.
The centre opened in July 2009 and cost £2m but the owners said the alternative site offered was unacceptable.
The centre will now move to an office block in Rouen Road, about a quarter of a mile (500m) from the Castle Mall.
The shopping centre owners have offered to pay £400,000 towards a move but the NHS would have to find £700,000 towards a removal bill estimated at more than £1.1m.
Norwich City Council's planning committee has approved the move unanimously.
Caroline Ackroyd, from the planning committee, said members were glad it was staying in the city centre and had access for ambulances and disabled people.
Ms Ackroyd said she believed the move would go ahead "very soon".