Taxpayers bail out charity Age UK Norfolk's pension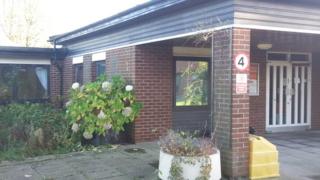 A charity was given £700,000 of taxpayers' money to help fund its pension deficit, the BBC has learned.
Norfolk County Council agreed to give the money to Age UK Norfolk, which provides care services for the council, at a private meeting last year.
It said the charity's future was "under threat" after the council decided in October 2013 to close the Herondale respite service in Acle.
Age UK Norfolk said the closure had a "huge" impact on the charity.
It has worked with the council since 1974 and runs care homes and provides dementia nurses and respite services.
Hilary MacDonald, chief executive of Age UK Norfolk, said the pension deficit posed "no current risk" to the charity.
"The decommissioning of the Herondale respite service would, however, have had a huge future impact upon Age UK Norfolk if Norfolk County Council had not taken action to make investment into the Norfolk pension fund," she said.
A statement from the council's Conservative opposition group said it had opposed the £700,000 payment in August 2013.
"The Labour-Liberal cabinet, in coalition with Ukip and the Greens, gave away the money with no public discussion, no business plan and no formal application from the charity," it said.
"That this money was a gift at a time when a number of excellent charities supporting vulnerable people have faced reductions in grants or business from Norfolk County Council makes it that much worse."
The Labour and Liberal Democrat-run Norfolk County Council said the decision to award the money was made in private for "contractual reasons".
Catherine Underwood, director of integrated commissioning, said the cabinet decided to close Herondale as it was "underused" and "required significant investment".
"In making this decision, members were informed that decommissioning the service would have a major financial impact on the income of Age UK Norfolk and, coupled with a pension deficit, the future of this well-respected charity that provides a valuable service in Norfolk was under threat," she said.
"This arrangement made financial sense for the county council as it enabled yearly recurring savings of £311,000, freed up the Herondale site for potential alternative uses and protected the future of a Norfolk charity which offers vital support to both the voluntary sector and the county council."
The Taxpayers' Alliance said the payment set a "really dangerous precedent".
Campaign manager Andy Sylvester said: "Councils have to be entirely upfront with the way they spend taxpayers' money.
"They deserve to know it's being spent appropriately."
A spokesman for the Department for Communities and Local Government said: "Spending decisions are a matter for individual councils and the public are entitled to know what decisions are being taking and how public money is spent."