Cows rescued by Happisburgh RNLI lifeboat volunteers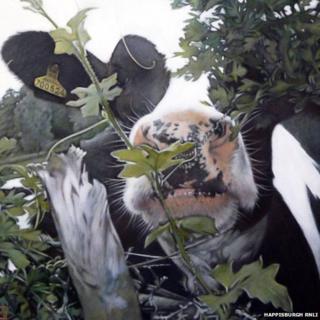 Thirteen cows were rounded up by a volunteer lifeboat crew in Norfolk after escaping from a farm.
The Happisburgh RNLI team arrived for their "normal" Sunday training when they were called out on a "search and rescue mission", a spokesman said.
"The Happisburgh 13, a group of Gloucester heifers, had cleverly escaped from a farm," he added.
Nine of the cows were found within an hour but it took three hours to "persuade" them to go home.
The remaining animals were found a short time later.
"In a rural community it is not unusual for farm animals to go on a walkabout but slightly unusual for the RNLI to get involved," the spokesman said.
"We are always pleased to help our local community in any way we can providing it doesn't interfere with our main purpose of saving lives at sea."