'Spate of poisonings' kills 'up to 10' cats in same Norwich street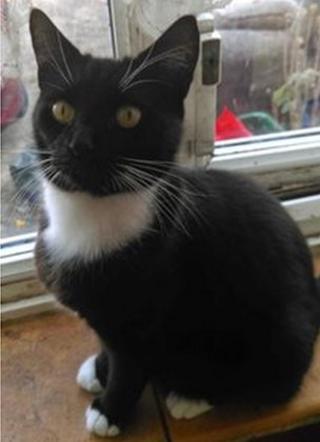 A number of cats have died in a "spate of poisonings" in the same street in Norwich, prompting the RSPCA to appeal for information.
"Up to ten" pets have all died or been found ill in Goulburn Road since 13 January, the charity said.
They had all suffered symptoms "consistent with poisoning".
"It is extremely concerning that so many animals died in this horrible way in such a short space of time," said inspector Ben Kirby.
'Devastated'
The charity has released details of a number of cats who were affected by poisoning, including Leanne Dye's pets Daisy and Shadow.
Both animals were found dead in outbuildings on the street, and displayed effects of poisoning such as foaming at the mouth.
"I'd had Daisy for nearly eight years and Shadow was her daughter. It's been so upsetting, my four kids are devastated," Ms Dye said.
There have been numerous reports of other cats being "struck down with the same symptoms", the charity said.
"We do not know for sure what the cause of the poisonings was, but would urge people to be careful when using poisonous substances - to clear up any spills and to store and discard them safely," Mr Kirby said.
He asked anyone who had seen suspicious activity to report it, in case the poisonings had been deliberate.