Health services in north Norfolk face £14m shortfall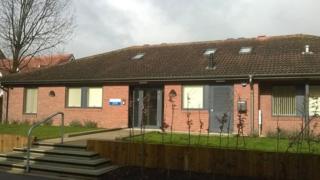 Funding for health services in north Norfolk is facing a £14m shortfall in 2015-16, it has been revealed.
The North Norfolk Clinical Commissioning Group (CCG) is warning of "tough decisions ahead" as it tries to balance its books.
The CCG helps fund the Norfolk and Norwich University Hospital, mental health services in Norfolk and community health services.
It has announced a full review of all the services it commissions.
A spokesman said the CCG is expecting to have a budget of about £225m, £14m short of its predicted expenditure.
In a letter sent to stakeholders, the CCG's chairman Dr Anoop Dhesi and chief officer Mark Taylor said: "Under the national funding formula used by NHS England, North Norfolk CCG is adjudged as having already received more than its fair share of the NHS budget for 2015-16.
"It leaves us facing a financial shortfall on our budgets of £14m next year - around 6.6% of our budget and equivalent to £83 for every person living in North Norfolk.
"We are concerned that this does not adequately reflect the complex needs of the very high proportion of older people living in North Norfolk and rural Broadland - the highest of any CCG in England - nor the extra costs of providing care in predominantly rural settings."
The CCG has set up a community engagement panel to "enable stakeholders and patients to make their opinions known", and local views are being sought, the letter added.