Schoolboy Rhys Yates's road death 'accidental'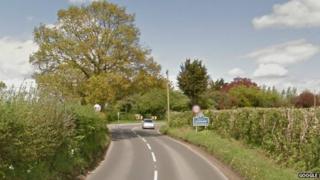 A schoolboy died after running into the path of a car on a road in Norfolk, an inquest has heard.
Rhys Yates, 12, suffered a fatal head injury when he was hit by a Peugeot car on Johnson Street in Ludham at about 13:45 GMT on 18 October last year.
PC Graeme Brookes told the inquest at Norwich there was "no time for the driver to react".
Coroner Jacqueline Lake found the death, from a traumatic brain injury, was accidental.
The inquest heard that after the accident Ipswich-born Rhys was taken to the Norfolk and Norwich University Hospital by ambulance but died of his injuries the following morning.
The Peugeot driver Patrick Jenkins, who works as a postman, described how as he was driving along the road "a figure just appeared".
"I did not see it, until it was literally there, no time to brake. It was so quick. It was just awful," he said.
Rhys's father Michael Yates, who witnessed the accident, confirmed Mr Jenkins' testimony.
In her conclusion, Ms Lake said she was "satisfied there was nothing Mr Jenkins could have done" to avoid the crash.
Rhys lived in the village and played under 13 rugby with the North Walsham RFC