Norfolk County Council social worker appeals over sacking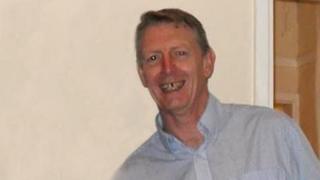 A social worker who was sacked after an investigation into the wrongful removal of children from foster care, is appealing against the decision.
Norfolk Children's Services team manager, Pete Barron, was disciplined after his report, which led to the removal of a boy from a foster carer, was contradicted by a doctor.
A new inquiry is under way and the council has apologised to the carer.
Norfolk County Council said a member of staff was appealing against dismissal.
Sixteen children's services workers have been either dismissed or asked to leave Norfolk County Council in the past two years, the BBC has revealed.
The council's children's services department has been criticised by foster parents over claims it wrongly removed children and was rated as inadequate by Ofsted.
In Mr Barron's case, the inquiry centred on the case of a four-year-old boy in care who was accidentally bruised while being clipped into a car seat.
Doctors said there was no deliberate harm, contradicting Mr Barron's report.
The council said: "We can confirm a member of staff involved in a recent disciplinary case has exercised their right of appeal.
"This means an appeal will be held and evidence involving the case will be heard by a panel of three elected members as soon as possible, supported by a senior HR professional.
"It would be simply unfair on the individual concerned to prejudice or prejudge the outcome of any appeal by commenting further."