Sacked Norfolk County Council social worker Pete Barron's appeal fails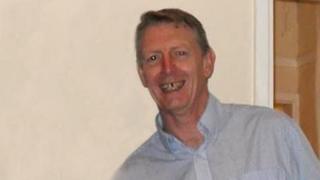 A social worker at the centre of an investigation into the wrongful removal of children from foster care has failed in his appeal against dismissal.
Team manager Pete Barron was sacked from Norfolk Children's Services in March.
He appealed against the decision but an appeal panel upheld the dismissal.
The sacking came after a boy was accidentally bruised and Mr Barron wrote a report contradicting doctors who said the injury was not deliberate.
A spokesman for Norfolk County Council said: "We can confirm that a member appeal panel has now met and decided to uphold the decision to dismiss.
"This means the internal appeal process is now complete."
Following Mr Barron's report, a long-serving foster carer was deregistered by Norfolk County Council.
She made complaints about her treatment and has now received a written apology from the council and is to receive compensation.
The BBC found that a few months before the four-year-old boy in care was bruised, Mr Barron had been disciplined following bullying and harassment allegations from his staff.
The original grievance heard 34 complaints including concerns raised about "intimidation", "forgetfulness" and "autocratic decision-making".
Mr Barron has yet to comment.
Norfolk Children's Services has been rated inadequate by Ofsted and is facing repeated calls from some MPs and county councillors for a public inquiry over other allegations that children were wrongly taken from foster carers.