Norfolk foster care review extended back to 2010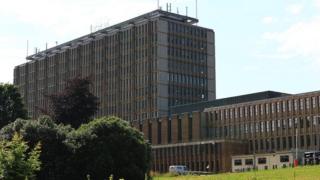 An independent review into allegations foster parents were unfairly treated has been extended to cases dating back a further two years.
Some foster carers have said children were wrongly removed from them by Norfolk's social services department.
The review was originally only going to look at cases since 2012 but the Norfolk Foster Carers Association (NFCA) threatened a judicial review.
Norfolk County Council has now agreed to look at cases dating back to 2010.
A council spokeswoman said: "One one of the foster carers on the review team raised the issue of extending the scope of the review, to allow more people to take part. The team agreed that this would be in the interests of foster carers, children in care and the county council.
"This decision in no way related to the NFCA's intention to apply for judicial review."
The council's social services department has been rated as inadequate by Ofsted and team manager and social worker Pete Barron was sacked earlier this year for gross misconduct.
'Tragic background'
Ian Parker, a former chief executive of Middlesbrough Council, began leading the review in March.
Some of the foster carers who came forward were told their cases would not be re-opened because they were older than three years.
The NFCA then instructed a solicitor to seek a judicial hearing in the High Court.
In a letter to the council, NFCA chairman Ray Bewry wrote: "Given the nature of the job and the often tragic background of many of the children, it is essential that when an allegation is made, the person against whom the allegation is made should have every reasonable opportunity to address the allegation."
Mr Parker said: "We want to ensure this review gives as many people as possible the opportunity to come forward and share their views, so that we can have a full picture of what the fostering service looked like and make any appropriate recommendations."
So far 23 people have come forward and the deadline for cases to be brought to the attention of the review is 29 May.
The council is also carrying out a separate internal review to standardise practice between in-house carers and those working for fostering agencies.