Norfolk child welfare concerns 'triple' in five years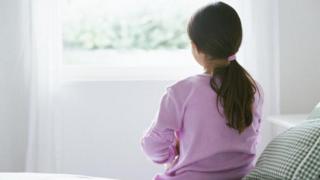 Concerns raised about child welfare in Norfolk have more than tripled in the past five years, the BBC has learned.
Norfolk's multi-agency safeguarding unit said it was contacted 35,000 times last year, up from 10,000 in 2010.
The increase was put down to publicity about child abuse cases and more people being willing to intervene.
Contacts were made most often by family members, neighbours or friends, mainly over the phone, and about 20% resulted in action by social workers.
'Reassurance needed'
Sheila Lock, interim director of children's services, said most of the calls were concerns about children's or parents' behaviour, suspected truancy or fears of abuse.
Some callers needed reassurance that authorities were aware, but others alerted the unit to families in crisis.
Ms Lock said information was collected and assessed before action was taken but if an offence was suspected then they were prepared to act quickly and bring in the police.
"This is a hard call, but we can be damned if we do and damned if we don't when people expect professionals to act," she said. "We do not interfere in family life unless it is really necessary."