Missing Aiden Webb: Drones to be used in Vietnam climber search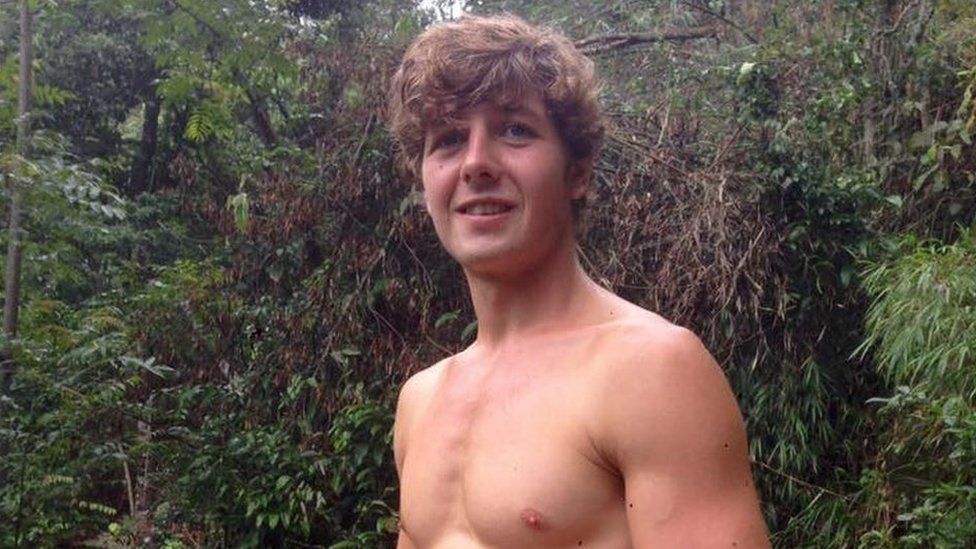 Drones are to be used in the search for a missing backpacker in Vietnam as hopes fade he will be found alive.
Aiden Webb, 22, from Norwich, set off to climb the Fansipan mountain alone on Friday. He fell and hurt himself but his phone stopped working the next day.
His father, Trever Webb, arrived in Vietnam on Tuesday and said they have permission to use drones which should arrive on Thursday.
Mr Webb has said he will not leave the country until his son is found and they needed a trained mountain rescue team.
"We're desperate. We've got some drones on the way from a province which is a six-hour trek from here," he said.
"The police are great but they are not trained mountain rescue people.
"The drones, we're hoping they can go into some of these ravines and locate Aiden, but it's a massive task because you have to get down into this valley to fly this equipment."
Mr Webb, an experienced climber, started his ascent of the 3,100m (10,300ft) high mountain in the northwest of Vietnam at about 06:00 on Friday.
He has been travelling with his girlfriend Bluebell Baughan, 24, of White Notley, Essex, and she was in contact with him by phone from the nearest township of Sapa.
She raised the alarm after he had fallen into a ravine, injured his arm and leg, and lost his way and agreed for her to call a rescue team.
The couple last spoke in the early hours of Saturday before his phone ran out of battery.
Ms Baughan said she has been frustrated by the British Embassy's response.
"We're just not getting the necessary equipment out here to help us find Aiden," she said.
The British Embassy has said it is "working closely with the authorities leading the search" in Vietnam.
Related Internet Links
The BBC is not responsible for the content of external sites.