Two people and dog found dead in boat on Norfolk Broads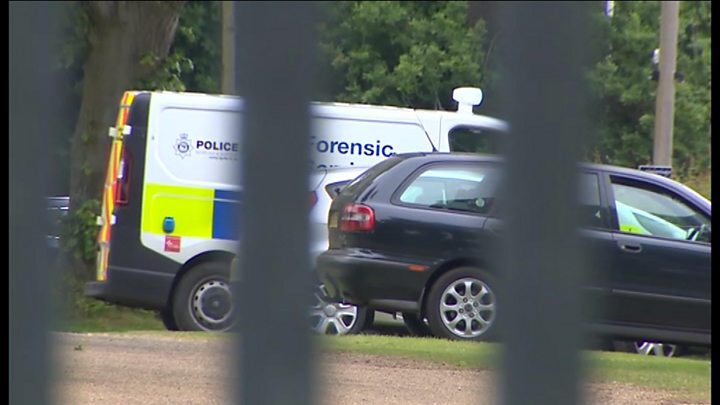 Two people and a dog have been found dead on a boat moored on the Norfolk Broads.
Police were called to the vessel near Wroxham Island, on Wroxham Broad, at about 16:00 BST after concerns were raised about the length of time it had not moved.
Officers found the two people and the dog and have started an inquiry into their deaths.
Norfolk Police said the deaths are being treated as unexplained.
Police have sealed the site while officers from Great Yarmouth CID conduct investigations.
Read the latest developments on this story on the Norfolk Live page