Torrential downpour floods homes in Gorleston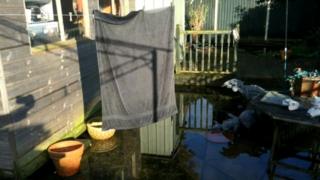 Torrential rain caused flash flooding of homes and businesses in coastal areas of east Norfolk.
A number of homes were inundated in Gorleston and nearby Bradwell on Sunday.
The flooding followed a 90-minute downpour.
Jonathan Wilby, of Great Yarmouth fire station, said: "Drains and pumping systems were unable to cope with the amount of rain."
He added: "We prevented some homes from being flooded by pumping water away."