Baby deer doing well after being found by Labrador
A baby deer taken to an animal shelter after being found by a dog in woodland is making a good recovery, a vet said.
Labrador Jess surprised her owners by carrying the fawn into their home near Wymondham, Norfolk, on 9 December.
It was taken in by Hillside Animal Sanctuary in Frettenham, near Norwich and staff there have named it Tinsel.
The charity's vet, Chris Lehrbach, said: "I think it's a very lucky deer as it certainly wouldn't have survived the night on its own."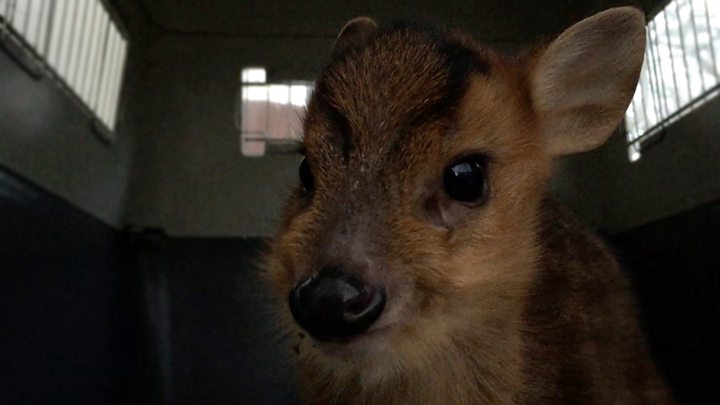 He added: "It is just a few days or weeks old. We don't know what happened to its mother, whether she died or ran off.
"The trained Labrador didn't do it any harm at all. It brought it back safely, which it's designed to do.
"The deer is feeding well on goats' milk and bonding with the people at Hillside. It will now live, hopefully, a very long and happy life there."