Norfolk council tax set to rise 4.8% this year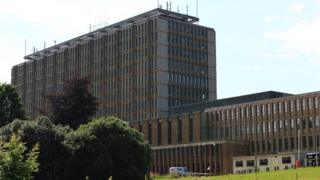 Council tax in Norfolk is set to rise by 4.8% - £4.75 a month for a Band D property - from April.
The county council says it will allow them to cover the increased cost of social care and a budget overspend by the last administration.
The authority will still have to cut spending by £44m this year, mostly through administrative savings.
It says there will be very few job losses and no cuts to services like libraries or fire stations.
The increase would allow an extra £25m to be spent on adult social care and £9m on children's services, the authority said.
The council has no overall control by one party although the Conservative group has the largest number of seats.
Council leader Cliff Jordan, who is a Tory, said: "With elections later this year it would clearly be politically expedient not to raise council tax at all but my judgement is that we must put these worries aside and do the right thing for Norfolk."
'A drop in the ocean'
The extra money for adult social care will be used, in part, to pay for the increased cost of nursing homes and the increase in wages brought about by the increase in the national minimum wage.
About £6m is also being set aside to allow for "demographic growth pressures"
Alison Thomas, the deputy leader of the council, said the extra money available was "a drop in the ocean".
"What's really needed is a change in the mindset in the way we provide social care.
"We should not be automatically assuming that every elderly person needs to go into a care home" she said.
The proposals will be voted on next month.
The county council element makes up the largest share of council tax bills. The police precept is also likely to be increased and some smaller, district, councils may also raise their rate.