Sheringham's Splash opened by Princess Diana faces demolition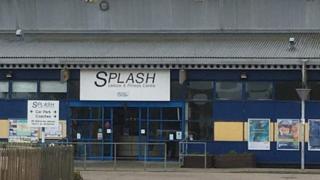 A swimming pool opened by Diana, Princess of Wales, could be demolished.
North Norfolk District Council has proposed knocking down Splash Leisure and Fitness in Sheringham to make way for a new £8m sports centre.
The current facility was opened in May 1988 and, at the time, the council said it was at the "cutting edge" of leisure technology, with a beach-style pool and wave machine.
But, it said it was now "ageing" and costs £150,000 a year to run.
LIVE: Updates on this story and other Norfolk news
Under the proposals, the new centre would have a swimming pool, gym and associated facilities.
Maggie Prior, the council's cabinet member for wellbeing, said: "We want to improve Splash and give it a long term, viable future.
"It already attracts 160,000 visits a year and I believe that an improved facility would see this number increase, benefiting both our residents and the tourism economy."
Initial details of the proposed plan are being made public in documents which will go before the council's overview and scrutiny committee on 17 May.
The papers, which will be put to the council's cabinet in June, suggest demolition and rebuilding would be "more cost effective" because of the need to "completely modernise" the council's sport and leisure offer at the Sheringham site.