Steve Stannard murder: Drug dealer guilty of fatal stabbing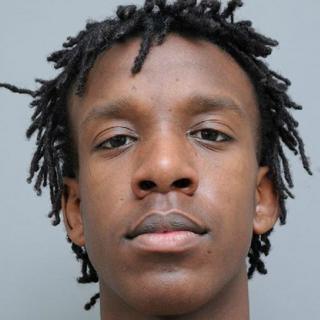 A drug dealer has been found guilty of murdering a man who was stabbed to death in a flat in Norwich.
Steve Stannard, 37, died of multiple stab wounds at his flat at Bowers Avenue on 5 November last year.
Hassiem Baqir, 20, of Howberry Road, Thornton Heath in south London, had denied his murder but had admitted dealing drugs from Mr Stannard's home.
The jury at Norwich Crown Court took 15 hours to find Baqir guilty. He will be sentenced on Friday.
The court had earlier heard how Mr Stannard was stabbed twice in the back and three times in the front. The wounds perforated his lung and his heart.
His dog, a border collie called Trixy, was also stabbed.
'Not a game'
Andrew Shaw said Mr Stannard was a drug user and low level drug dealer who had allowed his home to be used as a base by Baqir to sell drugs in Norwich.
He said another user went to the property and saw Baqir with the knife. When she asked why he had it, he replied: "It's not a game, it's just in case."
Baqir told the court he carried a knife as a drug runner to look "sinister" but was not prepared to use it as he was "not a violent person".
Veron Antonio, 24, of Green Lane, Morden, south London, was found guilty of supplying drugs but not guilty of assisting an offender.
He is due to be sentenced in June.