Yarmouth building site crush deaths companies fined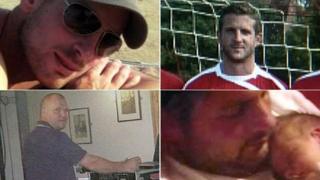 Two companies have been fined a total of £700,000 after four workers were crushed to death at a building site.
Daniel Hazelton, 30, his brother Thomas Hazelton, 26, Adam Taylor, 28, and Peter Johnson, 41, were killed when a steel cage collapsed.
It happened at Claxton Engineering Services in North River Road, Great Yarmouth, on 21 January 2011.
Encompass Project Management Ltd and Claxton pleaded guilty at the Old Bailey to a health and safety breach.
Claxton Engineering Services, of Ferry Road, Norwich, was fined £500,000 with £100,000 costs.
Encompass Project Management of Old Market Street, Thetford, was fined £200,000 with costs of £50,000.
David Groucott, of Diss, a director of Encompass, was given a seven and a half month prison sentence, suspended for two years, as well as community work and a fine.
A third company Hazegood Construction Ltd based in Stowmarket has gone into liquidation.
The four men were crushed under 13 tonnes of steel when a structure collapsed.
A Health and Safety Executive (HSE) investigation found serious flaws in the planning, management and monitoring of a "long-term, large-scale and complex civil engineering project".
Annette Hall from the HSE said those sentenced "failed the four workers who died" and she described the accident as "entirely preventable".
The Hazelton brothers and Mr Johnson were from Stanton, near Bury St Edmunds, Suffolk, and Mr Taylor was from nearby Rickingham.
An inquest in February 2014 concluded their deaths were accidental.