Kerri McAuley death: Joe Storey admits killing mother of two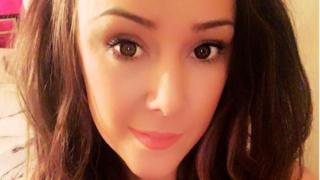 A man has admitted killing a mother of two whose body was found at a property in Norwich.
Joe Storey, 27, is accused of murdering Kerri McAuley, 32, who was found dead in Southalls Way on 8 January.
He denies the offence but admitted manslaughter at the start of his trial at Norwich Crown Court on Monday.
Prosecutor Simon Spence said Mr Storey carried out a "brutal and sustained assault" which led to Ms McAuley's death.
A pathologist's report documented 19 separate injuries to her head and face including fractures to her eye sockets.
Her nose was broken so badly the bones were protruding through her skin, the court heard.
Prosecutor Mr Spence told the court Mr Storey was abusive to Ms McAuley during their "on-off relationship".
When Mr Storey's phone was seized by police it contained more than 20,000 calls and texts between the couple dating from May 2016 to January, showing she was trying to stay away from him but he convinced her to come back, the prosecution said.
It also contained a photograph taken on the day of her death showing Mr Storey with blood smeared over his face.
Other photos showed him wearing a grey T-shirt with blood on it.
"This was no ordinary assault, it was brutal and sustained," Mr Spence told the court.
"It implies he wanted to cause serious harm."
The trial continues.