Great Yarmouth academy head softens strict pupil rules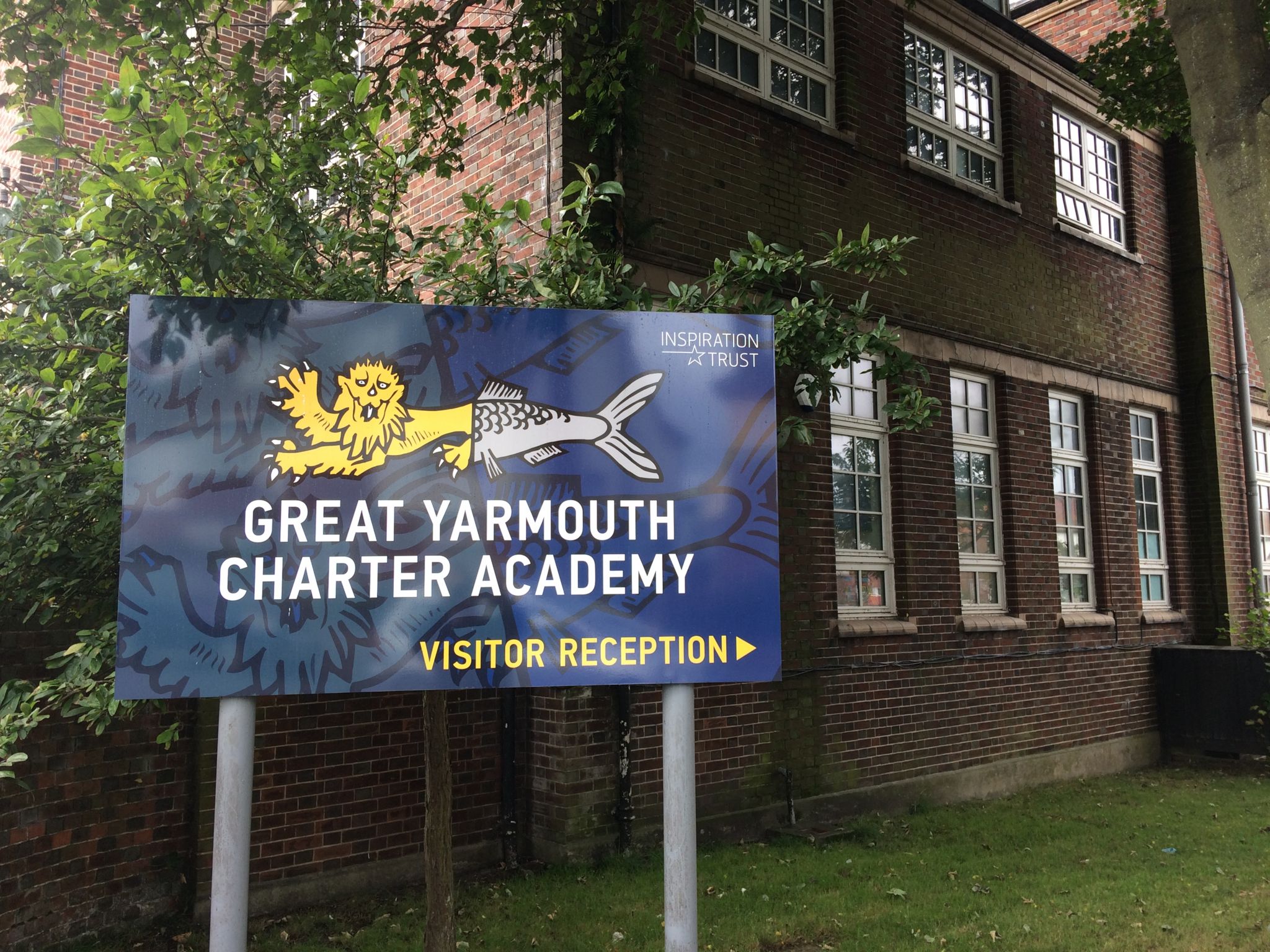 An academy which introduced a "military-style regime" for students appears to have softened some of its rules on behaviour.
Children at Great Yarmouth Charter Academy were told to be in bed by 21:30 and mobile phones were banned.
The school said the leaked training document was for staff eyes only.
It has now issued families with a behaviour guide but has not yet said if this replaces the leaked document.
The school, formerly Great Yarmouth High, was renamed after it was taken over by Inspiration Trust.
Until this summer it had "some of the worst GCSE results in the entire country", according to its new principal Barry Smith.
In the leaked document children were told to be in bed by 21:30 every night and those claiming to feel sick during lessons would be handed a bucket to vomit in instead of being allowed to leave classrooms.
Some of those rules have now been modified.
Children must refer to teachers as "sir and miss", say "thank you", "excuse me", "please" and smile. They must think of teachers as "team captains" and "do exactly what the team captain says".
Pupils and teachers must also show an "attitude of gratitude" in every interaction they have.
Other rules include always using a ruler to read text, keeping both hands on the ruler, and moving along corridors in single file.
A Facebook group was set up by a parent to discuss concerns about the "military-style regime".
In a post, educationalist Tim Taylor said his two oldest children attended two Inspiration Trust schools in Norwich.
"Not all Inspiration schools are like Barry's. What is happening in your school is not normal. It's an experiment," he wrote.
In a separate development, Norfolk County Council agreed to investigate the academy's exclusion policy after concerns were raised by a Labour member.
Emma Corlett told the council's children's services committee the policy contradicted Department for Education (DfE) guidance.
But Inspiration Trust spokesman James Goffin said it was currently being updated to comply with the latest DfE recommendations.
Related Internet Links
The BBC is not responsible for the content of external sites.