Sixteen Plus provided 'appalling service' to young people in Norfolk, meeting told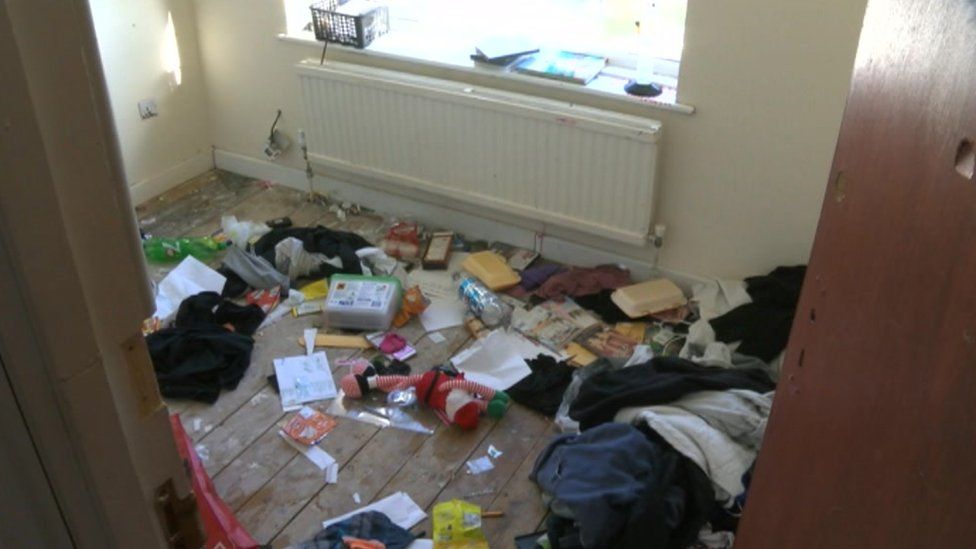 A company that houses and supports vulnerable teenagers leaving care provided an "absolutely appalling" service, councillors have heard.
Norfolk County Council suspended new placements with Sixteen Plus in March after it emerged that young people had been left in squalid conditions.
The firm was criticised at a meeting of the council's children's services committee.
However, the suspension has been lifted and closer monitoring put in place.
The council commissioned an independent review into complaints relating to four young people in supported accommodation with Sixteen Plus.
BBC reporters had found cat faeces on the floor, damaged electrical sockets and no bed linen at one property.
Another teenager had reportedly been locked out of accommodation overnight.
The results of the review were not made public in order to maintain confidentiality, but were reported to the council's corporate parenting board, which agreed that placements could resume if certain conditions were met.
Conservative councillor Graham Middleton told Tuesday's committee meeting: "It is quite evident that the service these young people were provided with was absolutely appalling. I think that was on Sixteen Plus, and us as a council."
Labour councillor Emma Corlett said: "The theme for me that came out was that we had some of the least well-paid and least well-trained staff to provide that support."
Stuart Dark, Conservative vice-chairman of the committee, said having Sixteen Plus as the sole provider of this type of care in the county had caused difficulties, but that the council was looking at alternatives, including making its own properties available for young people.
The committee agreed to receive a further report from a working group looking at accommodation and support for young people.
Penny Carpenter, the committee's chairwoman, said: "We're never too told to learn lessons in life and I think everybody has learned a lesson. Notwithstanding that, we need to move forward with this."
Sixteen Plus has been contacted for comment but has yet to respond.
Related Internet Links
The BBC is not responsible for the content of external sites.