Police officer jailed for gold coins sale faces longer term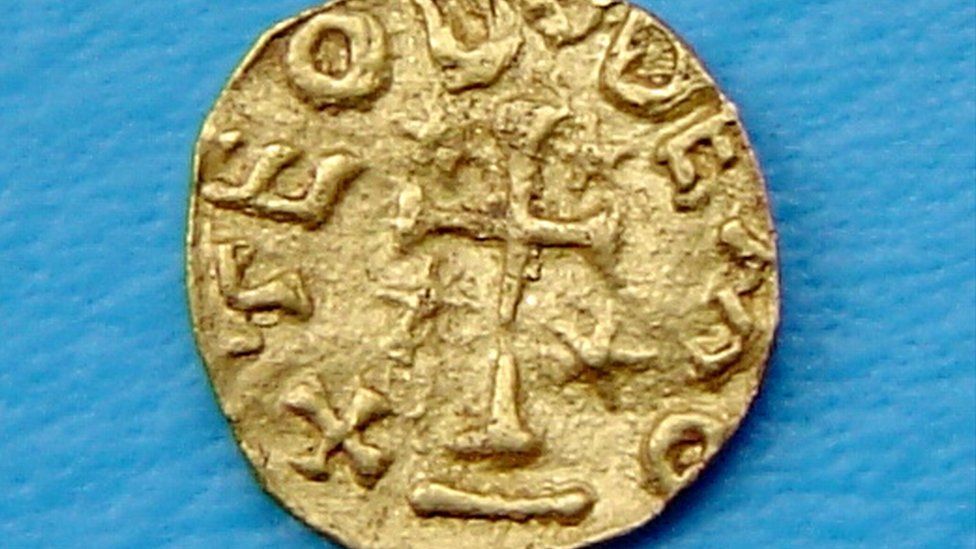 A police officer jailed over the theft of high value 7th Century coins has been ordered to repay £15,000 or face an extra nine months in prison.
David Cockle, 50, who was given a 16-month jail term in March, was given six months to pay by Ipswich Crown Court.
Cockle, from Leigh, Greater Manchester, had admitted theft of the Merovingian Tremissis gold coins, estimated to be valued at about £4,000 each.
He did not report his find in a Norfolk field and sold the coins for £15,000.
At the original trial it was said Cockle, who had 30 years experience as a metal detectorist, had entered into a contract with the landowner to split the proceeds of any find down the middle but reneged on the deal.
Judge Rupert Overbury, who sentenced Cockle, said his motivation had been "pure greed".
Cockle was dismissed from Norfolk Police for gross misconduct.
Ipswich Crown Court made a confiscation order under the Proceeds of Crime Act on Wednesday.
Another metal detectorist had discovered 35 Merovingian coins at the same site and declared them honestly.
Cockle's court hearing in March heard had he done the same, his discovery would have been established as the largest find of Merovingian coins in the UK - surpassing the discovery of 37 such coins at Sutton Hoo in the last century.
Related Internet Links
The BBC is not responsible for the content of external sites.