Diss betting shop employees save loyal customer, 72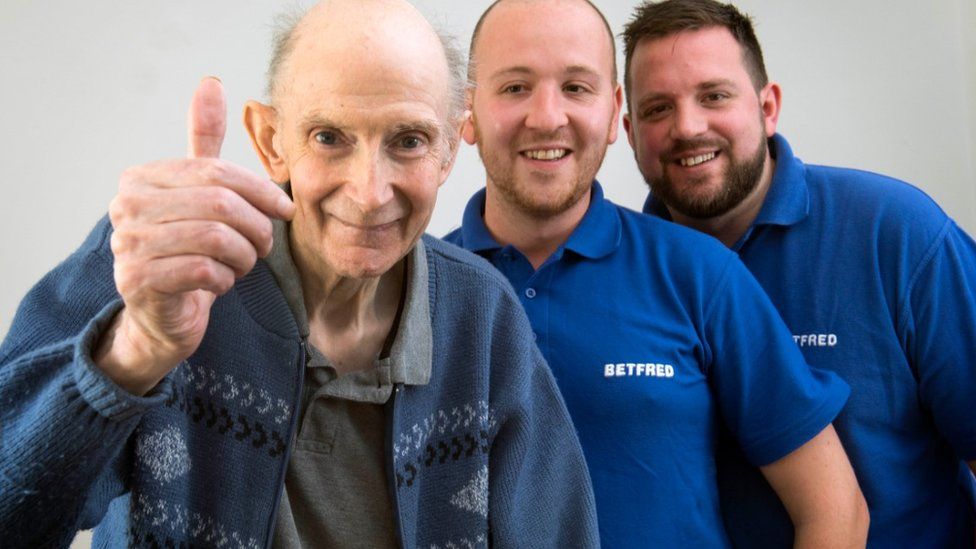 A 72-year-old man who collapsed at home on his own was saved by two betting shop employees who noticed he had failed to place his twice-daily £1 bet.
Retired chicken factory worker Michael Base, of Diss, Norfolk, was found after spending four days in a diabetic coma.
Betfred staff Jamie Scales and Jack Bell became concerned when Mr Base, a regular for 13 years, did not turn up for several days.
Mr Base was treated in hospital and is now recovering in a care home.
Mr Scales, 33, said he knew the rough area Mr Base lived in, and spent his lunchtime asking residents whether they had seen him.
The betting shop employee eventually knocked on the door of a pensioner who knew Mr Base and told him where Mr Base lived.
He tried knocking on the door but after receiving no answer called the police.
Mr Scales said: "I'm just so happy he's all right and that I got there on time."
'Jamie and Jack saved my life'
Mr Base was kept on a drip at Norfolk and Norwich University Hospital for a month and is now being cared for in the Culrose House residential home in Dickleburgh.
Mr Base said: "I don't think Jamie and Jack saved my life - I know they did.
"I don't really know how I ended up on the floor in a coma at home but it was obviously to do with my diabetes.
"I was only a few yards from my tablets but couldn't reach them."