Norfolk and Suffolk mental health trust chief executive to retire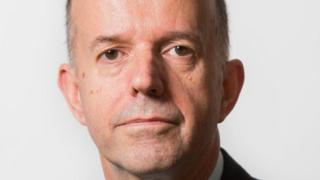 The chief executive of a troubled mental health trust, which came out of special measures in October, is standing down.
Michael Scott, of the Norfolk and Suffolk NHS Foundation Trust (NSFT) has announced his retirement.
The trust was placed in special measures by the Care Quality Commission (CQC) in February 2015, but was taken out of special measures in 2016.
A new report from the CQC is expected next month.
Mr Scott said: "I feel the time is now right for a new leader to take on that mantle. I will remain committed to the NHS."
NSFT chair Gary Page said: "We wish him a well-deserved retirement."
Former health minister and North Norfolk MP Norman Lamb said: "I'm surprised at the news.
"Michael has massively steadied the ship after enormous trauma for many years.
"The trust is moving in the right direction. There is a long way to go, but Michael has made a substantial commitment to that."
A spokesman for the Campaign to Save Mental Health Services in Norfolk and Suffolk said: "We have long been calling for a new board and management culture at NSFT which puts patients and carers first and foremost and genuinely engages with front line staff."
Emma Corlett, Norfolk county councillor and health scrutiny committee member, said the future chief executive would need to take "decisive action" to improve services.
"It does not change the fact that mental health services are understaffed and underfunded," she added.