Addenbrooke's: Man died after delay in brain operation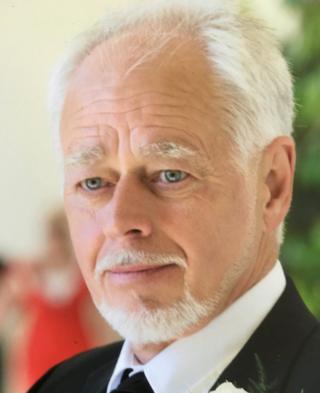 A senior hospital doctor has said poor communication and staffing levels resulted in a 70-year-old man not getting a life-saving brain operation.
John Brackenbury, of Feltwell, Norfolk, suffered a severe bleed in his brain and was taken to Addenbrooke's Hospital on 29 November last year.
His type of brain aneurysm is usually treated within 48 hours.
But Mr Brackenbury's operation was postponed until 2 December, Dr Yogish Joshi told an inquest in King's Lynn.
Dr Joshi, consultant neuro-radiologist at Addenbrooke's, told the inquest: "We hadn't recognised that Mr Brackenbury had bled in the last couple of days."
"We fell short in our aspiration for communication," he said.
Dr Joshi said if he had known about the bleed on Mr Brackenbury's brain the hospital "would have treated Mr Brackenbury on Wednesday" - the day he was rushed to hospital and transferred to the world-class neurology unit at Addenbrooke's.
He said it was likely Mr Brackenbury would have survived if the operation on his aneurysm had taken place.
Dr John Higgins, another senior neuro-radiologist, told the inquest he thought Mr Brackenbury "would have been a patient to prioritise" - instead other patients were prioritised over him.
Yvonne Blake, the Norfolk area coroner, has adjourned the inquest for three months to hear more witnesses from Addenbrooke's.
Norfolk Coroner's Court heard that Mr Brackenbury was a healthy man who was still working full-time as a double glazing salesman.
He died at 00:55 GMT on 2 December, hours before his operation was due to take place.
Mr Brackenbury's family said he was last in hospital 25 years ago when he broke his arm.