Mystery over 'poisoned' trees at Gorleston's Koolunga House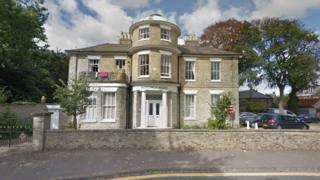 Eight 200-year-old protected trees have been poisoned by having holes drilled into them and an unknown substance poured in.
The trees are in the grounds of Koolunga House at Gorleston, Norfolk.
Great Yarmouth Borough Council said officers have taken samples of the "poison" away for analysis to find out what it is.
Council leader Graham Plant said: "It's a real mystery as to why anyone would want to do it."
He added: "I don't know what their motive is, but they are doing it and it's got to stop."
Residents at Koolunga House, which is divided into seven flats, have offered a £700 reward for information.
The trees, which have been damaged but may not have to be felled, include a horse chestnut tree and beech trees.
Norfolk Police has investigated the matter but has closed the case.
Council officers are investigating the issue.
Fines for the offence could be up to £6,000 per tree, plus the replacement cost of the damaged tree, the council said.
Mr Plant said: "This is part of Gorleston's history, and it isn't just in Koolunga, there's been a 200-year-old beech tree that's been attacked at a neighbouring garden.
"It's somebody who has got a motive and their reason for doing things, I don't care what they are, we will do what we can to protect those trees."
Grade II-listed Koolunga House was built in 1826 for naval officer John Garnham and was originally called Hill House.