Norfolk County councillors award themselves 11% rise in allowance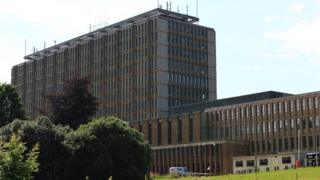 Councillors have voted to award themselves an 11% pay rise, despite arguing the need for £125m of cuts to services over the next four years.
Norfolk County councillors will see their allowances rise from £9,401 to £10,500 and backdated to May 2017.
Cliff Jordan, the Conservative leader of the council, said allowances had "been out of sync" with other authorities for years.
But Labour's Emma Corlett said the increase was "absolutely obscene".
Thirty-nine of the members voted for the increase in the allowance they receive for being a councillor, while 26 were opposed to it.
Ms Corlett said: "Earlier we had been voting about cuts to children's services all day and then at the end of the meeting they pull out this proposal.
"It cannot be justified when you're looking at a public sector pay-freeze and cuts to budgets, it's absolutely obscene."
The authority's independent remuneration panel carried out the review of allowances and recommended they stayed the same, with a review next year.
Mr Jordan, who will get a 13% increase as leader of a group, said the rate had fallen over recent years and Norfolk councillors were paid much less than those working for other councils.
"This is part of negligence of other administrations," he said. "You leave it for two more years, the increase would be even bigger."
In deciding the rate to pay councillors, the review panel used average gross hourly rates for full-time employees from the Office for National Statistics.
This stands at £14.42 in Norfolk, while the average rate for England is £17.20. In Suffolk the figure is £16.07.
Norfolk County Council is looking to make budget cuts of £125m over the next four years, with a £31m cut to adult social services.
Its overall budget for 2017-2018 is £1.383bn.