King's Lynn man sentenced for 'paedophile manual'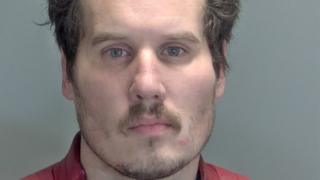 A man who owned a "paedophile manual" which contained advice and guidance on sexually abusing children has been given a suspended prison sentence.
Norfolk Police said the guide was found after police seized laptops, tablets and other devices from Kirk Pears' King's Lynn home.
He also had 13,852 images of children.
Pears, 38, of Diamond Street, admitted possessing the manual and making indecent images and was sentenced at Norwich Crown Court on Thursday.
He was given a 12-month prison sentence for the manual and a 10-month sentence for the images. Both were suspended for two years.
Det Con Nicky Gaughan said: "This was a particularly awful investigation with specialist officers viewing images which were some of the worst they've ever seen."