Norfolk Morrisons killer Lee Monk found guilty of manslaughter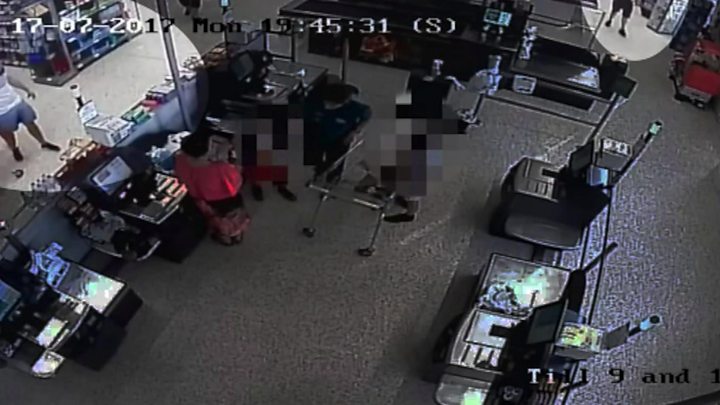 A man who kicked a shopper in the head during a fight in a supermarket has been convicted of his manslaughter.
Lee Monk, 20, was acquitted by a jury of murdering Nick Rogers in Morrisons, in Wymondham, Norfolk.
His uncle John Monk, 44, of Wymondham, was also cleared of murder and both were cleared of actual bodily harm.
Mr Rogers suffered a fatal cardiac arrest after being punched and kicked on 17 July by Lee Monk, also of Wymondham, Norwich Crown Court heard.
Witnesses during the trial described seeing the fight at the self-service check out in full view of screaming shoppers and children.
CCTV from the store recorded that it lasted seconds.
After the hearing, Det Ch Insp Marie James, of Norfolk Police, said the victim "needlessly lost his life through an act of violence".
"There has been some justice today, however nothing will make things better for the family and friends of Nick."
Mr Rogers' family were in court throughout the trial. They heard Lee Monk describe how Nick Rogers had once been a close family friend who he would "never, ever" want to kill.
The pair fell out and a year-long feud developed over an alleged stolen item of jewellery.
Lee Monk was remanded in custody until February after being told by Judge Stephen Holt that manslaughter carried a "substantial custodial" sentence.
John Monk, who said his punches failed to make contact with the victim, was also cleared of actual bodily harm against Leo Wardrop, the victim's friend.