Norwich archaeologist faces deportation in visa row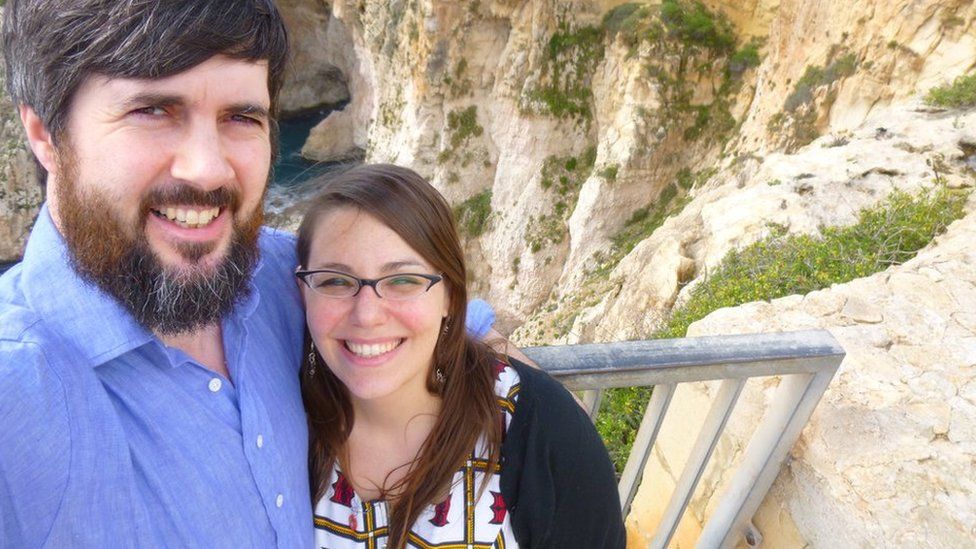 A US academic married to a British man is facing deportation after the Home Office refused to renew her visa.
Archaeologist Jennifer Wexler has lived in the UK for 11 years, but has been told she is not eligible to stay due to her frequent research trips overseas.
She and husband Sam Nixon, also an archaeologist, of Norwich, have lost an appeal.
The Home Office advised them they should both move to the US.
Dr Nixon, who is based at the University of East Anglia, said the Home Office said in a message it saw "no reason why" the couple could not move to "the United states of American" (sic).
He said: "The idea that we can just move to the US, why would we do that? Is Donald Trump offering me a visa? I don't have a job there.
"My wife doesn't have a network of friends in the US and career-wise there's nothing available to her.
"It makes no sense. There's a lack of interest in the details - they even spelt the United States of America incorrectly - and yet this is a major life decision for somebody."
The Home Office has held Dr Wexler's passport since her settlement application more than a year ago, preventing her from attending five overseas conferences.
"This could damage her career," said Dr Nixon, whose wife works at the British Museum."
Speaking to the Guardian, Dr Wexler said: "All of my so-called absences have been explicitly related to archaeological research and work that was affiliated and sanctioned by UK institutions.
"It all fell within the requirements of my relevant UK visa at that time, with paperwork provided to the Home Office."
Support for their case has included an online petition, and a letter to the Home Office from Labour leader Jeremy Corbyn, Dr Wexler's MP in London.
It is understood that he is yet to receive a reply.
The Home Office said it could not comment on the case because of ongoing legal proceedings.
Related Internet Links
The BBC is not responsible for the content of external sites.