Warning over washed up fish in Norfolk after dog's death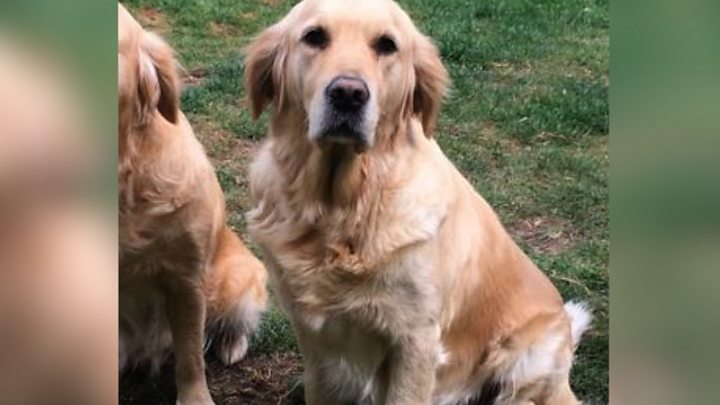 A grieving pet owner has warned dog walkers to be vigilant after his golden retriever died within minutes of eating a dead fish washed up on a beach.
Mike Hamilton said his dog Hattie became unwell after a trip to Cley next the Sea, Norfolk, on 31 December.
Hattie along with Mr Hamilton's spaniel Bramble, who is now seriously ill, had been scavenging along the tide line.
The RNLI warned owners to be vigilant, while the Environment Agency said it hoped to take samples from the fish.
An Environment Agency spokeswoman said many fish had been washed up along the north Norfolk beach in recent storms.
Mr Hamilton, of Quidenham, Norfolk, said Hattie would have a post-mortem examination on Wednesday.
"What we found so distressing was the speed we lost Hattie - that was really shocking," he said.
Hattie and Bramble had been picking up and eating bits of washed-up fish and starfish, while his other three dogs played in the sea.
On the walk back to the car, the four-year-old retriever started vomiting, which Mr Hamilton and his partner Julie Thomas initially blamed on her swallowing seawater.
But just an hour later, he found Hattie dead in the back of the car after driving home.
"We are not trying to spread panic, we are just saying be mindful, be vigilant," said Mr Hamilton.
Norfolk Wildlife Trust advised dog walkers to keep pets under "close supervision".
It warned dogs should not "eat anything washed up on the shore, as some dead animals can be toxic".
The Environment Agency said it was not aware of "any water quality issues or ongoing pollution incidents".
"We would always advise keeping pets under supervision to minimise the chances of them coming into contact with or eating anything washed up," said a spokeswoman.
Vet Toby Morrell, of North Walsham, said: "There are very few things of any toxin type that can be toxic to our pets in such a short period.
"It is devastating but incredibly rare."