Norwich Castle: Plans for museum keep unveiled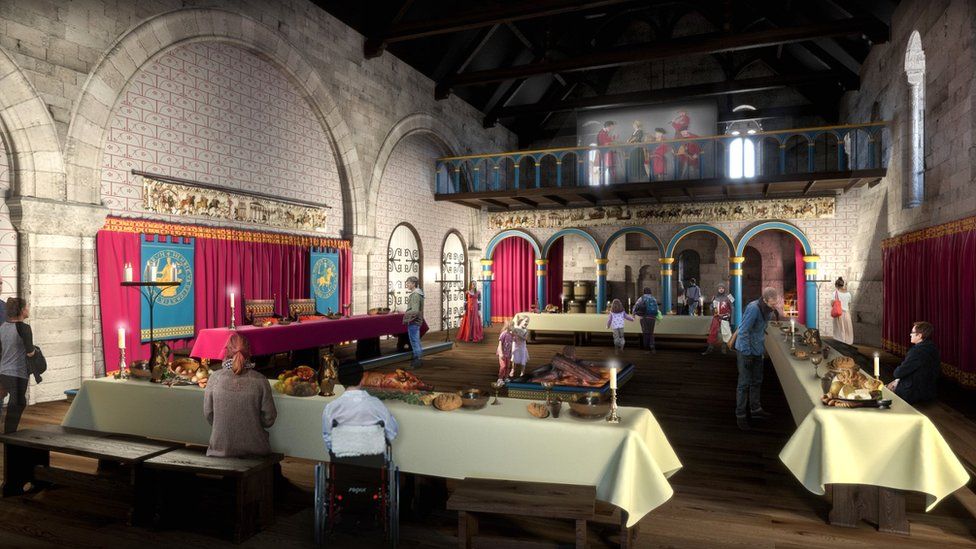 Plans for the future of Norwich Castle Museum will go on display as part of a new exhibition showing its history through the years.
Standing on top a large man-made mound, Norwich Castle has dominated the city's skyline since it was built in the 12th Century.
The exhibition, opening on Saturday, will look at changes over the years.
It includes artist's impressions of plans to recreate the medieval great hall in the castle keep.
Exhibition curator Paris Agar said: "Norwich Castle is a treasure of our fine city. I wanted to pay tribute to this colossal landmark by taking visitors on a journey through its extraordinary 900-year history - quite a challenge in one exhibition.
"I am very excited to present this exhibition which brings new discoveries to light, helping visitors to understand the significance of this extraordinary castle - one of the most important surviving Norman buildings in Western Europe."
Built as a royal palace, Norwich Castle was a Norman showpiece with lavishly-decorated interiors.
The prison section of the exhibition explores the Castle's 500-year history as the County Gaol from the 14th Century.
During that period the building underwent several different phases of modification as attitudes towards prisoners and prison reform evolved.
Original watercolours and prints capture the changing appearance of the early prison will be on display alongside a selection of Sir John Soane's architectural drawings for the first major overhaul of the prison in the 1790s.
The exhibition opens on Saturday and continues until Sunday 3 June.
Related Internet Links
The BBC is not responsible for the content of external sites.