Norwich Anglia Square's 1,200 homes plans revealed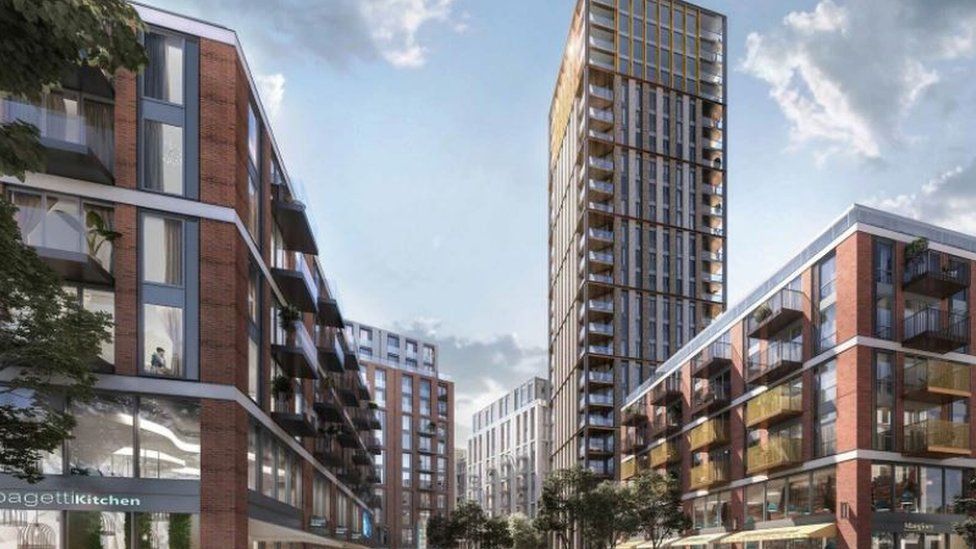 More than 1,000 new homes, shops, a hotel and car park are being proposed under plans to regenerate an area of Norwich city centre.
The redevelopment of Anglia Square, a shopping complex, comes after £12.2m was allocated by the government.
Developer Weston Homes said it would make the square a "vibrant" location.
The area has been marked for regeneration for years.
In June 2011, the city council's gave permission for the demolition of shops and the seven-storey Sovereign House office block in the square.
The latest plans, developed after a public consultation, will include two plazas and a 25-storey apartment block.
About 1,200 new homes will form part of the 1.2m sq ft site.
Bob Weston, chairman of Weston Homes said his company intended to give the square a "whole new lease of life".
The plans have already been shown to the city council but a full application will be submitted at the end of the month.
Related Internet Links
The BBC is not responsible for the content of external sites.