Breckland Lodge: 'Landmark' hotel and pub fire an 'accident'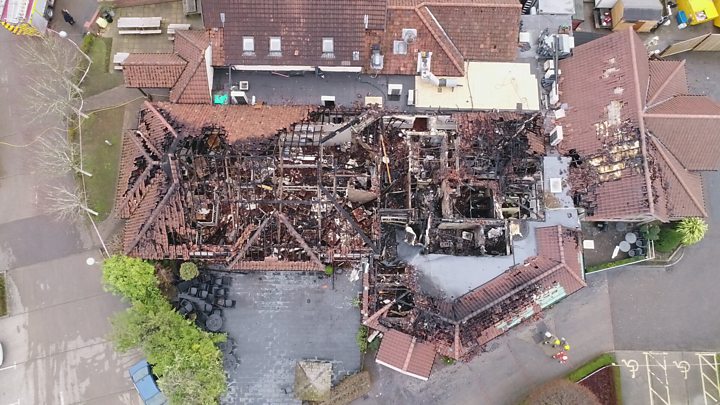 A fire which gutted a "landmark" hotel and pub was an accident, the fire service has said.
More than 70 firefighters tackled the blaze at Breckland Lodge, next to the A11 at Attleborough, on 6 February - with plumes of smoke seen for miles.
Firefighters spent 16 hours there, but Breckland Lodge co-director Colin Kilby vowed the site would be rebuilt.
Norfolk Fire Service said the investigation into the cause of the fire continues.
The site of Breckland Lodge consists of a 33-room hotel, The Stag pub, restaurant and coffee lounge in separate buildings, which range from five to 100 years old.
The 90 people who work at the lodge will keep their jobs, it has been confirmed.