Norwich Film Festival: Hollywood star Molina to judge short films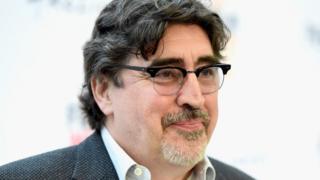 Film, television and theatre star Alfred Molina is to be one of the judges for this year's Norwich Film Festival, it has been announced.
The British-born actor, who has starred in Raiders of the Lost Ark, Spider-Man 2 and The Da Vinci Code, will help judge the short film competition.
The festival, founded in 2009, will run 7-19 November.
Last year it featured a talk by television and movie star Michael Palin.
Molina first came to prominence in the West End production of the musical Oklahoma! in 1980.
His television roles include A Year in Provence, the role of the comedian Tony Hancock in the BBC drama Hancock and the role of director/producer Robert Aldrich in the recently acclaimed series Feud about actors Bette Davis and Joan Crawford.
A festival spokesman said: "Alfred has worked with some of the most incredible filmmakers, actors, producers and writers around and it is a real pleasure to welcome him to this year's judging panel."