Fault ends steam locomotive Oliver Cromwell's last hurrah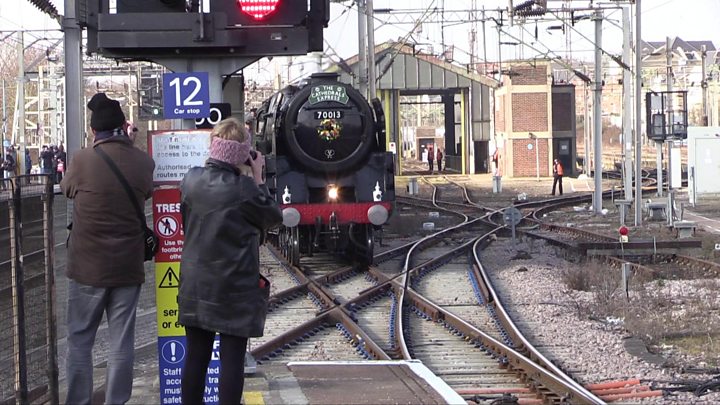 A steam locomotive has failed to complete what was due to be its final journey through East Anglia.
The 70013 Oliver Cromwell arrived at Norwich railway station from London Liverpool Street 45 minutes late due to a mechanical failure.
Steam Dreams, the firm behind the trip which carried 350 people on the journey, said it would not be able to pull the train back to London.
A diesel engine would be used for the return journey, the firm said.
The Oliver Cromwell left the capital at 10:20 GMT and took close to four hours to get to Norwich.
It eased in to Norwich railway station having had to travel at about 20mph (32km/h) for the last seven miles of its journey.
The locomotive was built in 1951.
It was due to be its last visit to Norfolk before its boiler certificate runs out.
In October, the Flying Scotsman broke down on its way to East Anglia. The journey was rescheduled a month later.