All Hallows: Ditchingham convent to close after 150 years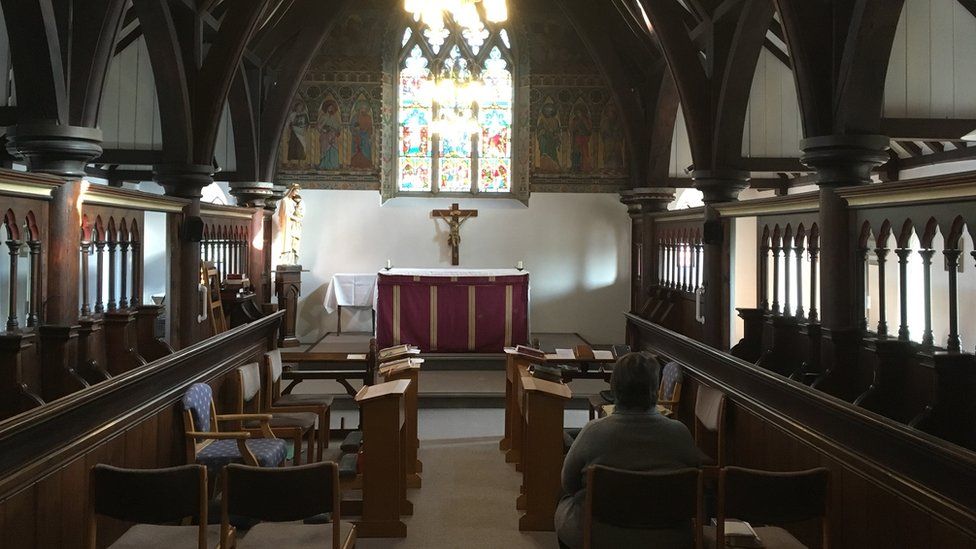 About 150 years of religious history and tradition will come to an end when a Norfolk convent closes in April.
The three remaining nuns left at All Hallows in Ditchingham, near Bungay, say the workload has become too much as they approach retirement age.
"I don't feel sad at all [at the closure]," said Sister Elizabeth from the convent.
"I just feel relieved at leaving a burden of work that had been far too much for far too long,"
She added: "Our numbers have gone down and the volume of work hasn't really shrunk.
"We just seem to be juggling more and more jobs. Although a great joy, it takes time and energy and there are only 24 hours in a day."
The Diocese of Norwich is now inviting proposals to "re-imagine" the nine-acre (four hectare) site as a place for the local Christian community.
Reverend Canon Andrew Bryant, canon for mission and pastoral care at the diocese, said: "Although the work of the sisters is complete here, we are very much hoping that this place will remain a real resource for church in the East of England.
"It would be wonderful if we could find a new user who could continue that tradition for the 21st Century, so that that pattern of worship, prayer and passion for the vulnerable in our society could carry on."
Related Internet Links
The BBC is not responsible for the content of external sites.