GP Cyprian Okoro struck off after naked WhatsApp photos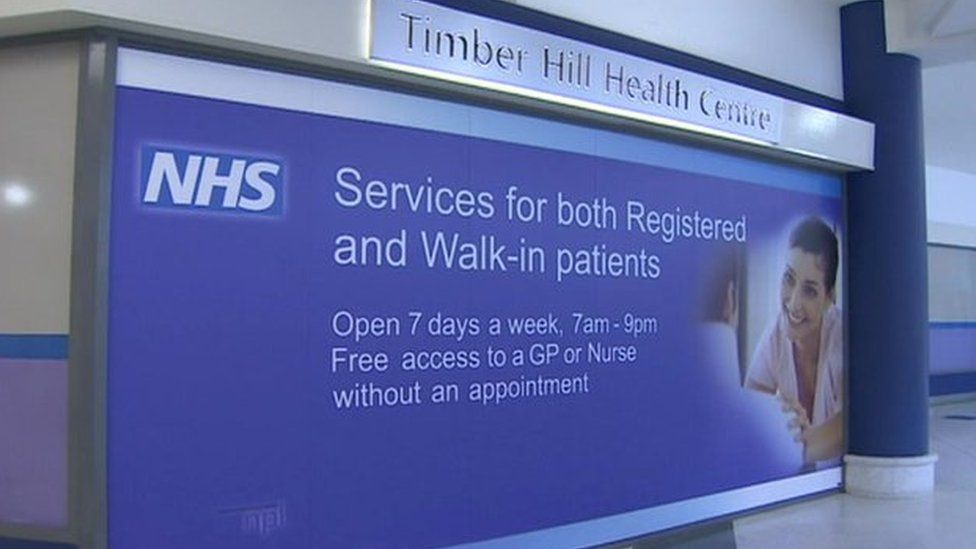 A GP who pestered a patient for sex and sent her naked photos of himself via WhatsApp has been struck off.
Cyprian Okoro, 56, asked the woman back to his hotel during an appointment at his Norwich surgery and phoned her several times.
When she said she could report him, he told her no-one would believe her due to her mental health problems.
A tribunal found his behaviour was "wholly inappropriate" and struck off the doctor with immediate effect.
Dr Okoro told the woman he wanted to take her out before he asked why she had visited him at Timberhill Health Centre in August 2013, the tribunal was told.
He said he had fallen in love with her the moment he saw her and later phoned her several times to tell her he was aroused after touching her and wanted to have sex with her.
He admitted contacting her and sending her a naked image of himself via WhatsApp as a joke, but denied all other allegations.
She made a complaint but was reluctant to do so because of concerns she would not be believed, and any possible impact on her care.
'Vexatious and malicious'
The doctor claimed he had phoned the woman to discuss a possible issue of racism and had "the interests of the people of Norwich at heart".
He said he had maintained "high professional standards" following an 18-month suspension by the General Medical Council for making inappropriate comments of a sexual nature to two patients in 1998.
The woman's complaint was "vexatious and malicious" and was an attempt to blackmail him for financial gain, after reading about the previous case, he alleged.
The tribunal panel said his account "completely lacked credibility" and "it is more than likely than not that you identified her as a vulnerable person and saw an opportunity to pursue a sexual relationship with her."
The tribunal did not make reference to Dr Okoro's September 2016 criminal conviction for the possession of an indecent image of a child and three counts of possessing an extreme pornographic image, all of which he had denied.
The Crown Prosecution Service confirmed he was sentenced to six months in prison, suspended for 12 months, at the Old Bailey.